We Sell

---
We Sell High Quality Recycled Plastic

Call or fill out our form today for pricing and availability on all your recycled plastic needs.
What polymer are you looking to buy?
(PE, PP, ABS, Nylon, etc.)
What form does it need to be in?
(Regrind, pellets, etc.)
What quantity do you need?
(Typically we sell 40,000 lb truckloads)
How often do you purchase?
(1 load per week, 1 load per month, etc.)
(We service nationwide)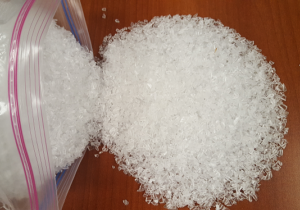 We sell the following materials in many forms such as regrind, pellets, film and parts:
Polyethylene –

HDPE, HMWPE, LDPE, LLDPE

Polypropylene –

Homopolymer & Copolymer

PVC –

Rigid & Flexible

TPO –

Painted & Unpainted

Polystyrene –

HIPS, GPPS, Crystal, EPS

Engineering –

Nylon, ABS, PC/ABS, PC

PET – PETE, Polyester, PETG, PCTG