About PlastiCycle

---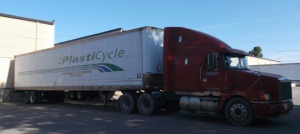 Since 1998 PlastiCycle has been serving the plastic recycling needs of manufacturers, compounders and converters throughout the United States. Whether you're looking to sell plastic scrap or purchase recycled plastics, PlastiCycle is at your service. Our team of trained recycling consultants will help any business achieve the maximum value back on their scrap.
At PlastiCycle, we are dedicated to providing the highest quality products and services in the industry. Our commitment to quality and service has made us an industry leader and created long-term relationships with top manufacturing companies in the US.
We have over 200,000 square feet of manufacturing space in Nashville TN & Franklin KY, plus additional warehousing locations throughout the country. This allows us to pick up plastic scrap and deliver the recycled materials nationwide with exceptional service.
Our ability to handle challenging plastic recycling situations helps us keep millions of pounds of scrap out of landfills. Not only does this help our suppliers' bottom lines but it helps keep the world clean and green.
The phrase "Reduce, Reuse, Recycle" is a way of life for us and we want you to experience the PlastiCycle difference.