We Buy

---
Get Value Back On Your Plastic Scrap!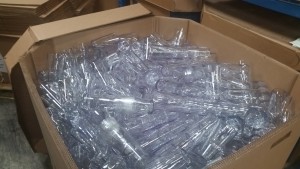 PlastiCycle buys all types and forms of industrial/commercial plastic scrap. We pick up nationwide and we pay all shipping costs.  Please note that we do not provide residential services.
Fill Out The Form To The Right Or Call For A Free Quote!
---
PlastiCycle buys a wide range of materials in all forms including:
Materials:
Polyethylene: HDPE, HMWPE, LDPE, LLDPE
Polypropylene: PP Homopolymer & PP Copolymer
PVC: Rigid & Flexible
Polystyrene: HIPS, GPPS, Crystal, EPS, High Heat
PET: PETE, Polyester, PETG, PCTG
TPO : Painted & Unpainted
Engineering Grades: Nylon, ABS, PC/ABS, PC, PBT, Lexan, Acrylic, Acetal
Forms & Grades:
Gas Pipe, Water Pipe, Irrigation Pipe, Dredge Pipe, Poly Pipe
Film – Bales, Rolls, Stretch Film, Shrink Wrap
Lumps & Chunks, Purge, Patties, Bleeder, Logs
Parts, Sprues, Runners, Skeletons, Trimmings, Bottles, Preforms, Caps
Regrind, Repro, Pellets, Resin, Floorsweeps
Pallets, Bins, Crates, Trays, Totes, Drums
Fiber, Nonwoven, Diaper Scrap, Melt Blown