Exports see another major decline in 2019
Posted on February 14th, 2020 by plasticycle
If you are a plastic manufacturer then there is a good chance the limits on plastic scrap exports are affecting your business. Contact PlastiCycle to recycle your scrap plastic domestically! We are the leader in plastic recycling.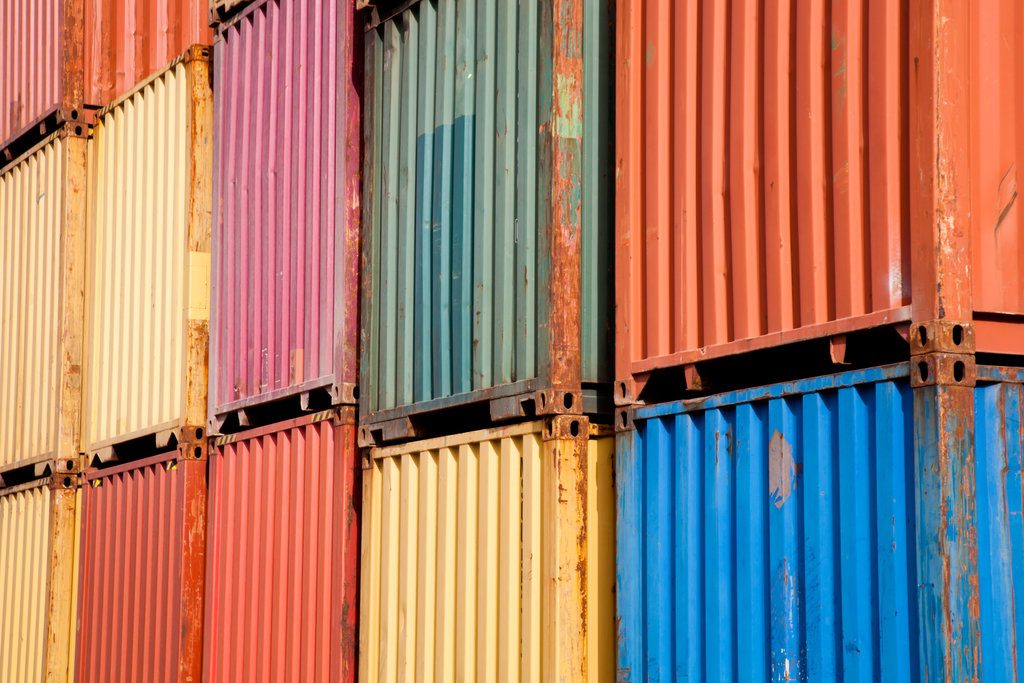 The U.S. exported 1.46 billion pounds of scrap plastics in 2019, down 38% from the year before. | qingqing/Shutterstock
Scrap plastic exports from the U.S. continued a steady decrease that has unfolded over the past few years, dropping in 2019 to their lowest total volume since 2002.
The U.S. exported 1.46 billion pounds of recovered plastics in 2019, down 38% from the 2.37 billion pounds exported the year before. The 2018 figure was down from 3.68 billion pounds in 2017. That means that from 2017 to 2019, U.S. exports of recycled plastic dropped just over 60%.
The decrease in 2019 was driven by major drops in exports to south and Southeast Asian countries, particularly Malaysia (from 450 million pounds in 2018 to 133 million pounds in 2019), Thailand (from 236 million pounds to 60 million pounds) and India (from 294 million pounds to 188 million pounds).
Some of those decreases were spurred by high-profile policy changes, such as India's scrap plastic import ban that took hold over the summer.
The largest export markets for scrap plastics in 2019 were Canada (329 million pounds), India (188 million), Hong Kong (160 million), Malaysia (133 million), Mexico (79 million), Taiwan (76 million), South Korea (68 million), Turkey (64 million), Thailand (60 million) and Indonesia (54 million).
China, which until 2018 was by far the largest importer of U.S. scrap plastic, once again did not appear among the top 10 in 2019.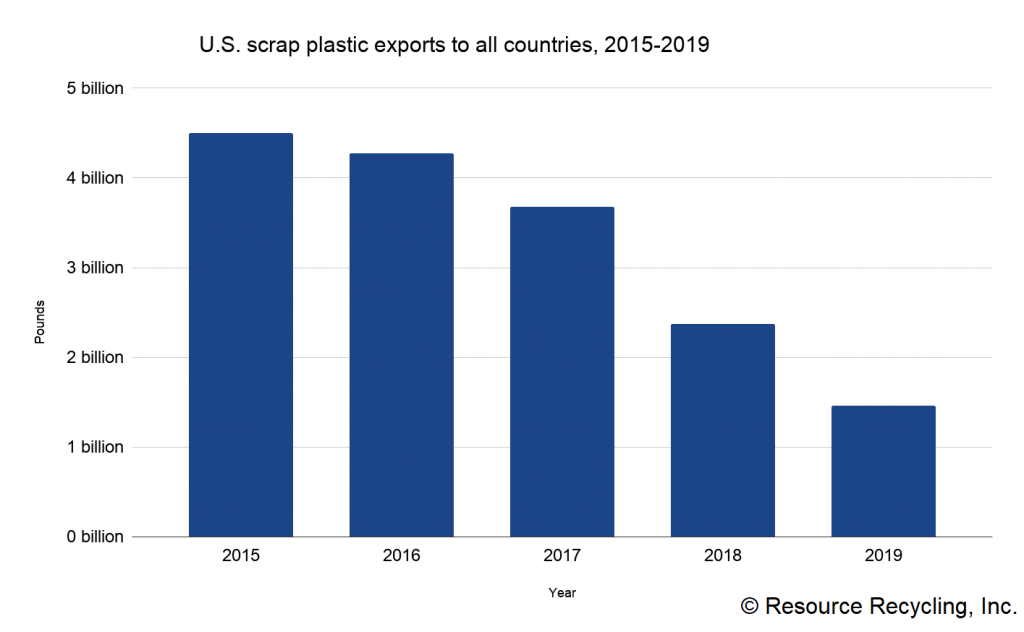 A version of this story appeared in Resource Recycling on February 6.
Exports see another major decline in 2019 – Plastics Recycling Update Posted on February 12, 2020 by Colin Staub